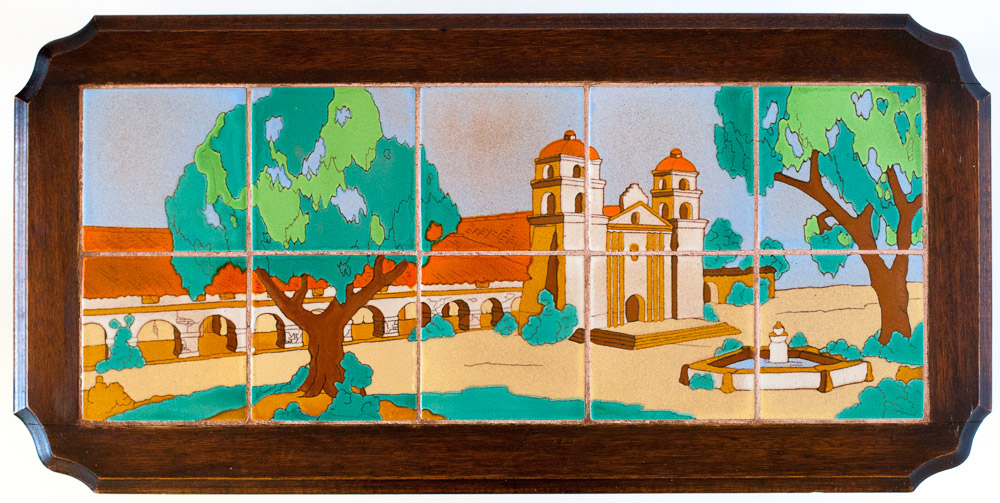 Taylor Tilery (1930 - 1941, also known as Santa Monica Brick Company) produced a series of designs showing California missions, including Santa Barbara Mission. What's unique about this table is that it is much bigger than other known Santa Barbara Mission examples. Mission panels are usually 4 or 6 tiles; rarely 8. This one expands the design to 10 tiles, thus showing much more of the building.
Fortunately the table was hiding in storage in Santa Cruz for the last couple of decades so the tiles are in exceptional, nearly unused condition.
The 4-tile design appears on page 159 of the California Tile, The Golden Era 1910-1940 (vol. 2); the 6-tile design is shown on page 257 of the Encyclopedia of American Art Tiles, Region 6.
Dimensions: 31" x 12 1/2" (not including the wooden edge), ten 6" x 6" tiles
Acquired: Santa Cruz, California, August 2013