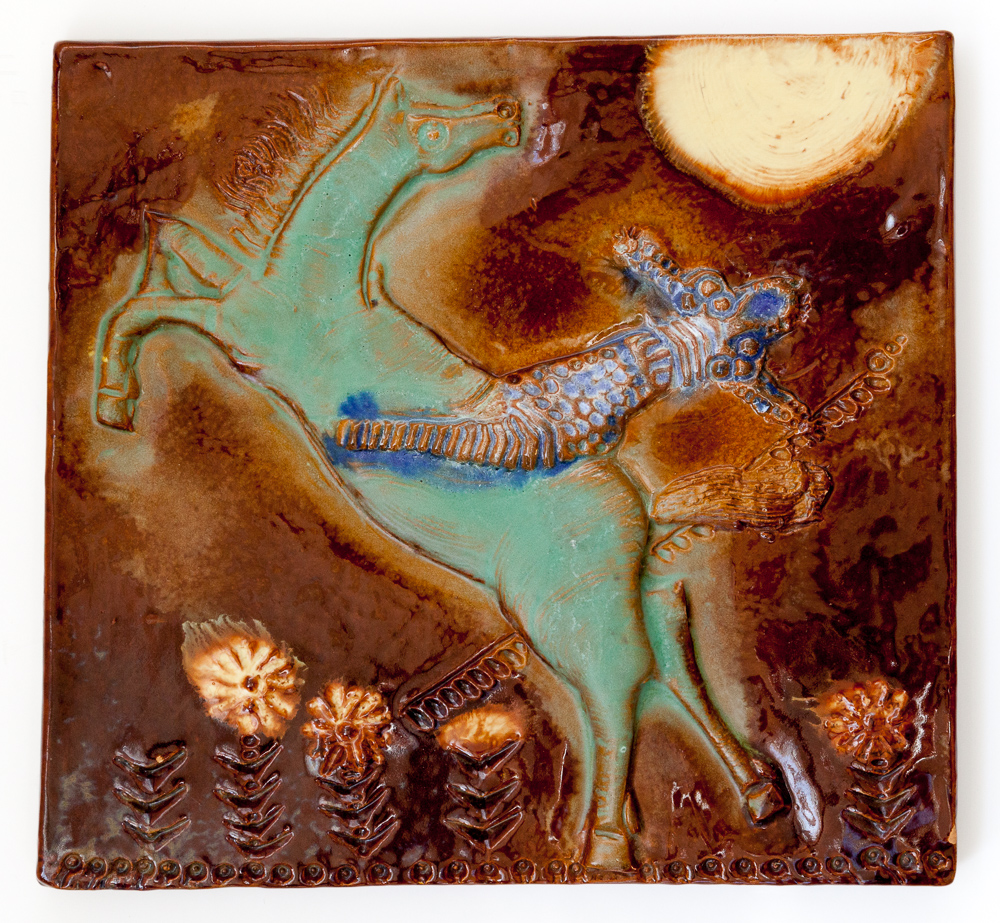 This is a new acquisition and by far the favorite modern tile in my collection. It's a hand-made wall plaque depicting a green horse and a blue rider under a bright moon (or is it sun?). The expressive design is full of details and is hand-carved into the tile. The background brown glaze is very glossy and shiny but the green on the horse is vellum, and so are some of the blues. It's quite large and has a rim that gives it more depth. The back of the tile is glazed with the same brown glossy glaze.
Unfortunately, the tile has no identifying marks whatsoever. It is likely contemporary but it could be a bit older, perhaps mid-century. The person I got it from said it was Italian, but I am not sure that is correct. I really have no idea who may have made it or when.
The back has a clay "lip" to hang the tile. The condition of the tile is near-perfect, with one tiny chip in the corner and a slightly larger chip on the rim in the back.
Dimensions: 11" x 10" (not a perfect square), 3/4" deep
Acquired: Sainte-Sophie, Canada, May 2014