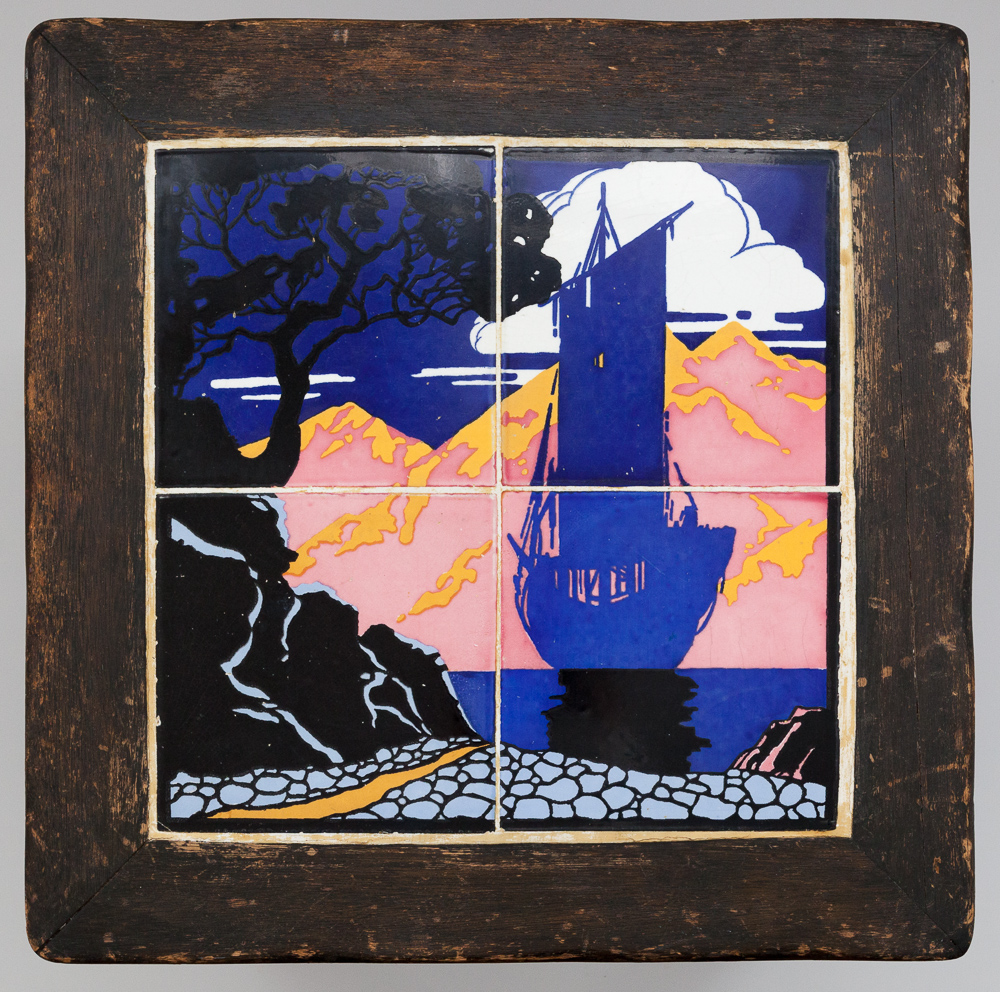 This sailboat table by Decorative Arts (1927-1933, Hawthorne, CA) is a beauty. I haven't come across too many Dec-Art tiles, and this table might just be the best one they ever made! The scene depicts a tall schooner in the bay, with a silhouette of a Monterey pine on the shore and pink mountains in the background.
Decorative Arts was established in 1927 and published a catalog of their designs the year after. The catalog included 116 different designs in various sizes; all tiles were decorated with decals.
My schooner appears on page 187 of the Encyclopedia of American Art Tiles, Region 6, and the author suggests that some of the designs for the company may have been supplied by the clients. The same tiles set in a wrought iron table frame are also shown on page 139 of the California Revival.
The wooden frame of the table is quite different from most of the tile tables I have. It's a lot more substantial, and massive legs have a simple hand-carved shape. It reminds me of Monterey furniture, although I don't believe it was actually made by Monterey.
The tiles are in fantastic condition. The wooden frame has seen a lot of use over the years; the finish on the top has a lot of wear. However, the legs are still great.
Dimensions: 16 1/4" x 16 1/4" (not including the wooden edge), four 7 7/8" x 7 7/8" tiles
Acquired: Lompoc, California, September 2014