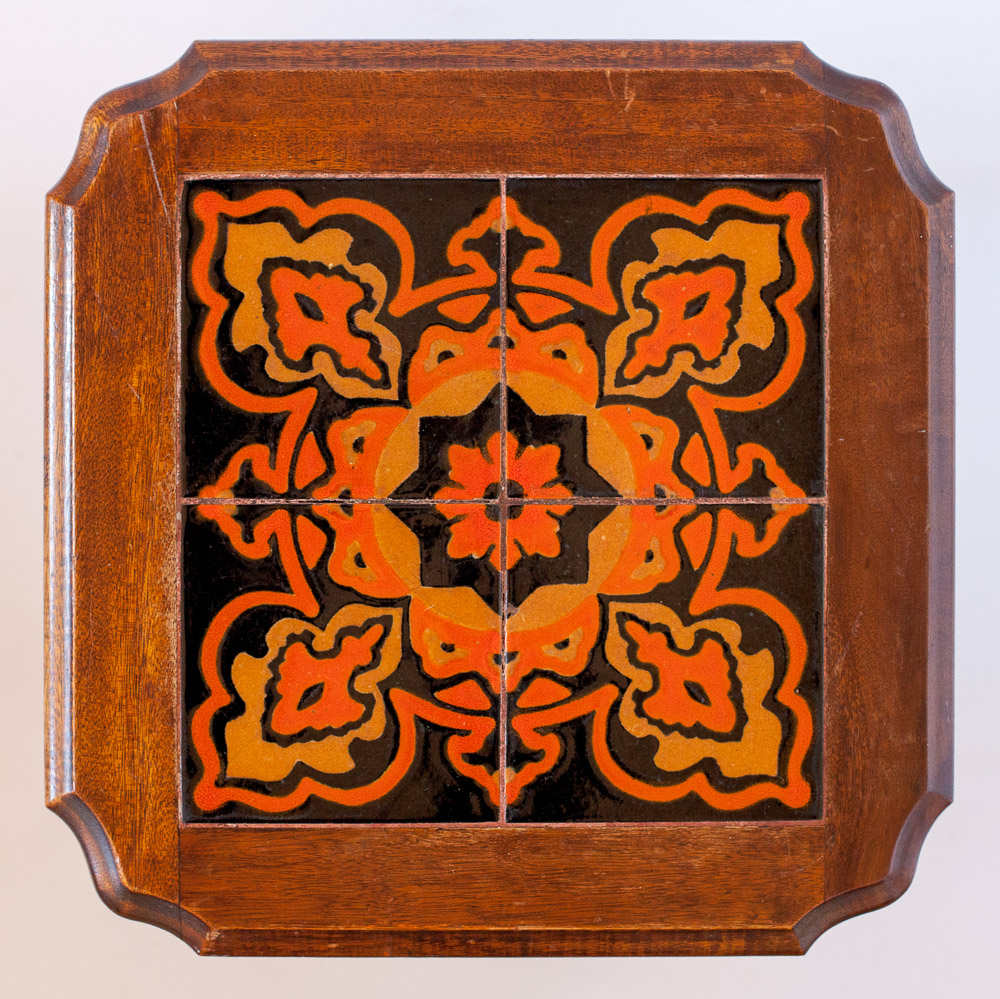 This four-tile design was created by Taylor Tilery (1930 - 1941). The Moorish tiles use only 3 glaze colors - black, orange, and mustard-yellow - yet they manage to create an appearance of a flame bursting out of the center of the table.
This design is well-documented; it appears both on page 267 of the Encyclopedia of American Art Tiles, Region 6 and page 165 of the California Tile, The Golden Era 1910-1940 (vol. 2). However, the tiles shown in both of the books have two additional orange dots per tile. It's fairy common to see some variation in the design of the tiles coming from the same manufacturer.
The tiles are set into a simple wooden frame and are in great condition. There's some minor surface wear and one of the tiles has a tiny glaze chip on the edge.
Dimensions: 12 1/4" x 12 1/4" (not including the wooden edge), four 6" x 6" tiles
Acquired: Burlingame, California, May 2013