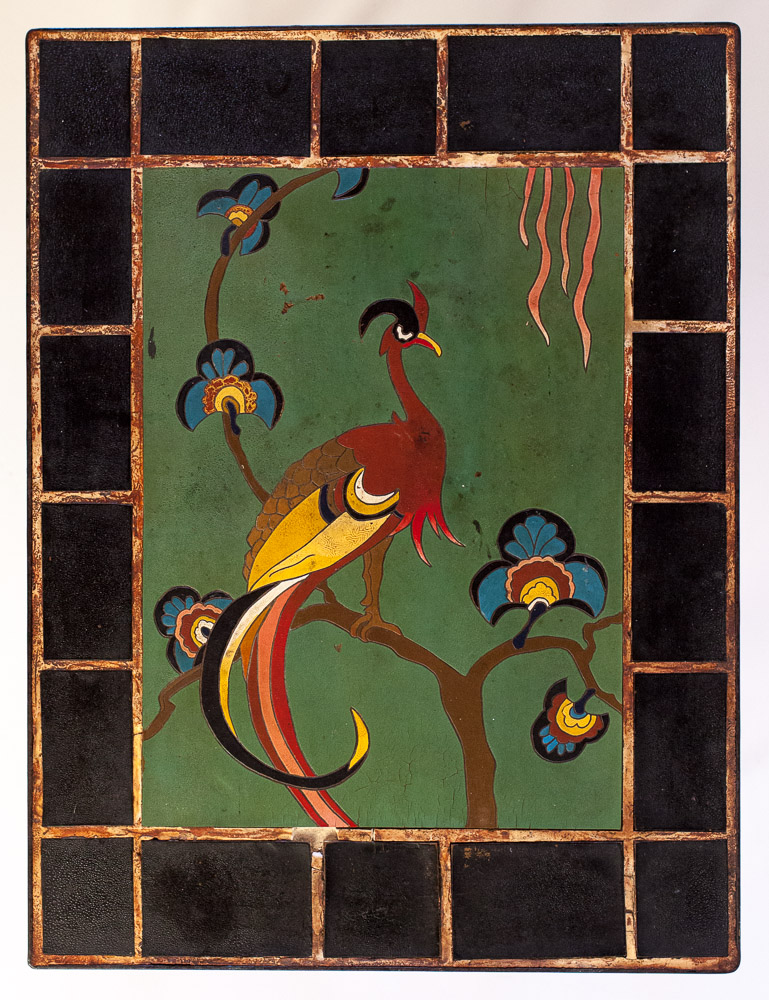 I am stretching the limits of my collection here a bit: this is not a tile table. However, it looks like one, if you squint. It was made around the same time that many of the tile tables were - 1920s - 1930s, and it has a wrought iron frame very similar to the ones that most makers would set their tiles into. It is "poor man's Catalina," in the words of the antique dealer I bought it from.
The intricate phoenix (or is it a pheasant?) design is created out of separate pieces of colored linoleum carefully put together in a mosaic. The image is really beautiful, and the colors are bright. The black border "tiles" are also cut out of linoleum, and the grout between them makes it look like the whole thing is a ceramic surface.
I spent quite a bit of time searching online but have not been able to find anything like this table. I don't know who made it but I suspect it was made in California.
Dimensions: 24" x 18", 16 7/8" x 12 1/4" inside the border

Acquired: Santa Rosa, California, June 2013